Dragon Boat racing ... ドラゴンボート・レース
July 23rd and 24th had Dragon Boat racing at Kal Beach on Kalamalka Lake.
Teams from the Okanagan and beyond were in attendance.
For all, the weather was perfect.
Summer is indeed in full swing here in the Okanagan region.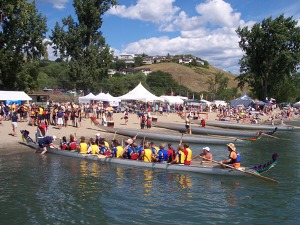 Dragon Boat getting ready for action at Kal Beach.

I think we have a winner …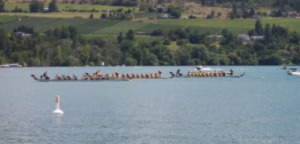 Learn Japanese
---> Site Map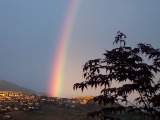 Information Links